Choosing Models for a Climate Change Assessment (Draft)
Introduction to choosing models for your assessment
Terminology:
Model = GCM (General Circulation Model or Global Climate Model)
Emissions scenarios =
RCP = Relative Concentration Pathway
Future = GCM + Emissions scenario or RCP
All available futures: outputs of the IPCC assessments
Models that are most commonly used in California
Explain the subset and how they were chosen.
Major assessments for California; which models were used and why.
Comparing 18 Futures for Performance in a geographic area
Ways to compare the models, different characteristics.
Comparing temperature and precipitation: The Gonzales Plot
Model performance for other aspects: Extremes, etc.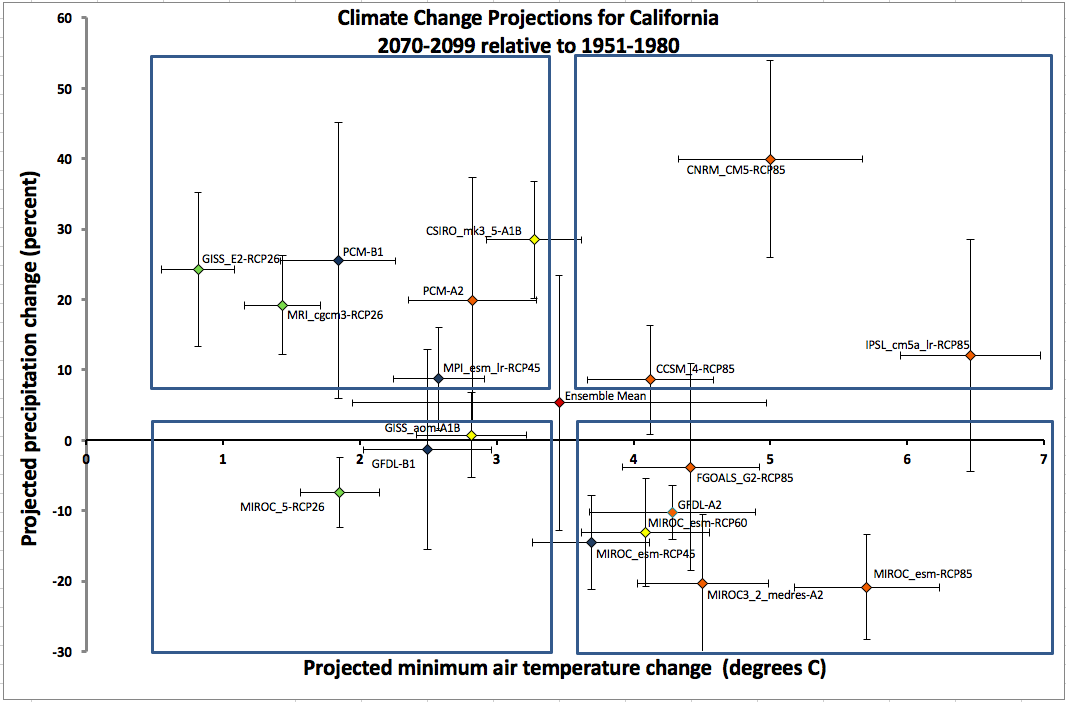 Above: The Gonzales Plot using data averaged over the region of hydrologic California. You may also download this spreadsheet with plots done for the San Francisco Bay Area and Sacramento Valley.